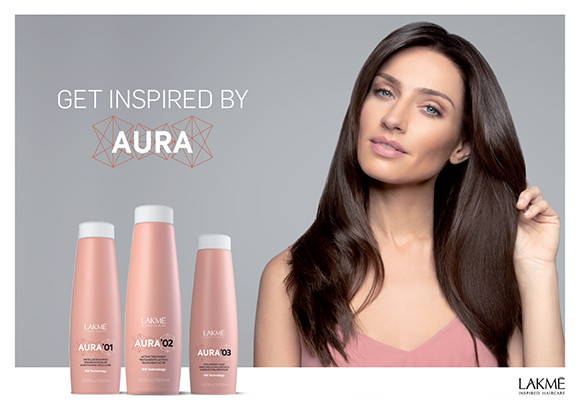 Aura is the first biotechnological, vegan hair treatment system to smooth and softens the hair fibre and eliminate frizz Aura.

- Dermatologically Tested 
- Formaldehyde Free 
- Extraordinary treatment results: Highly texturised, shiny, Silky and soft hair 
- More Manageable hair, faster and easier drying
- The results last up to 4 - 6 months.

Aura is formulated with a premium complex of hyaluronic acid produced by fermentation. It is obtained through a high performance biotechnological method that is, safe and respectful of the environment.Applying this premium hyaluronic acid to hair offers intense hydration and protection. It increases shine and creates an anti-pollution barrier effect.