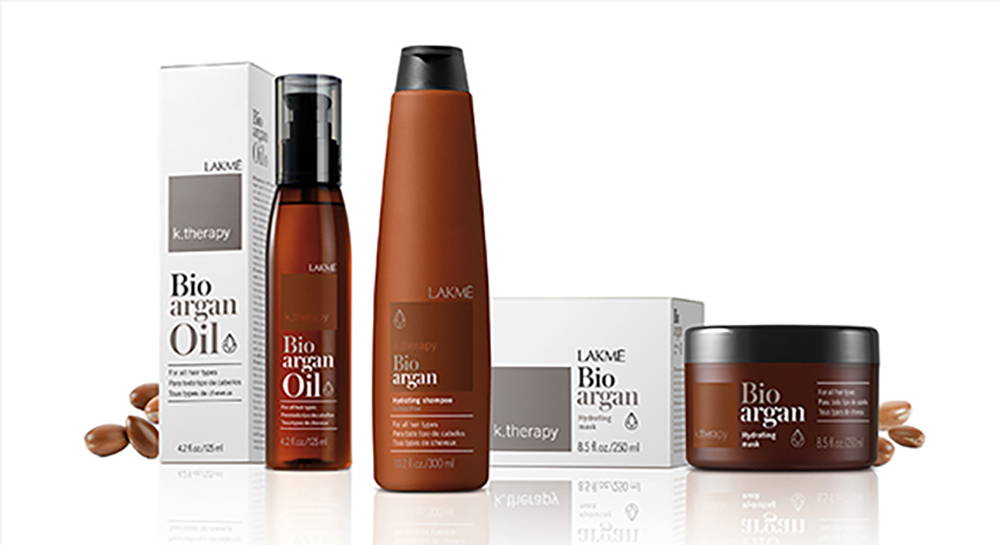 Lakme's Bio Argan Collection includes a hydrating shampoo, hydrating mask and oil. 

Lakme is working in conjunction with a Moroccan cooperative in a reforestation project to ensure that the rare and valuable Argan tree remains sustainable in the future. The entire Bio Argan Collection is produced with 100% organic argan oil. 
Lakme's Bio Argan Hydrating Shampoo 
is sulfate free and formulated with 100% organic Argan oil and natural betaine, which helps hair recover and retain its natural moisture and elasticity. Betaine will also protect the scalp from irritation and environmental stresses, making it an ideal product for those who tend to have sensitivities. Good for every hair type, particularly color treated. 
Bio Argan Hydrating Mask 
is a deep nourishing treatment for all hair types that is fortified with organic Argan oil and Ceramide III. It protects the hair with anti aging properties and free radical scavengers while restoring shine, elasticity without weighing hair down. 
Bio Argan Oil 
is a dry, light textured treatment oil that absorbs instantly into the hair without weighing it down. Vitamin E neutralises free radicals and acts as an antioxidant to protect the hair while argan oil promotes restores elasticity, shine, softens the cuticle and tames frizziness.