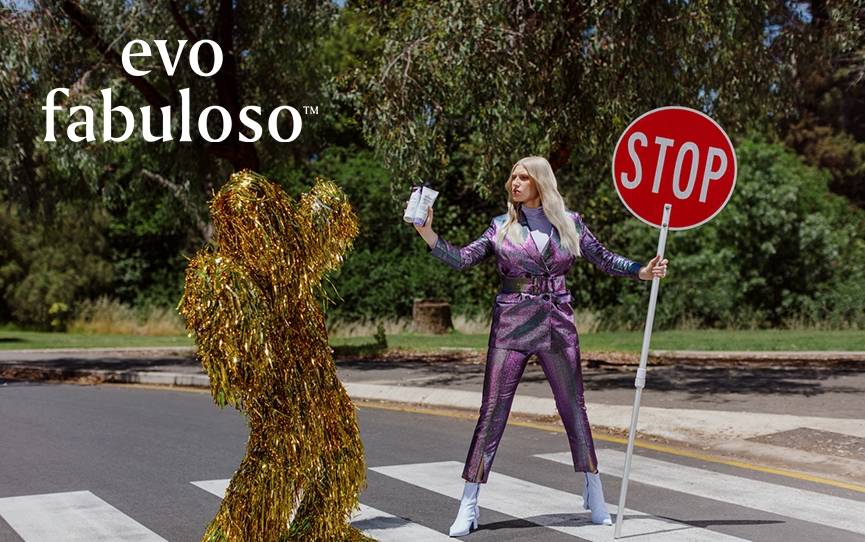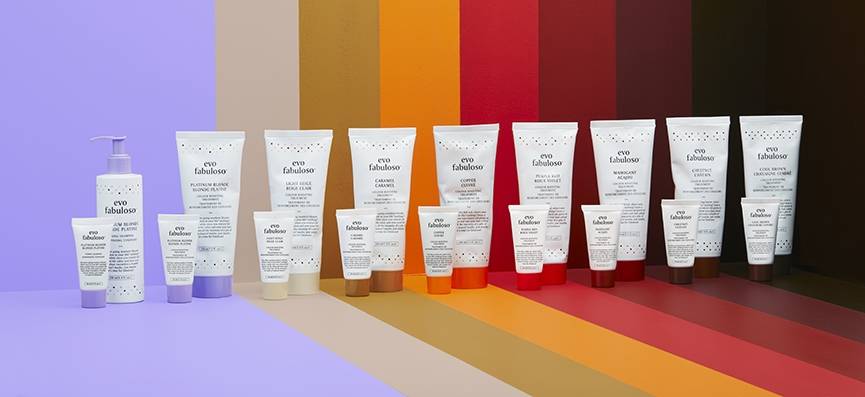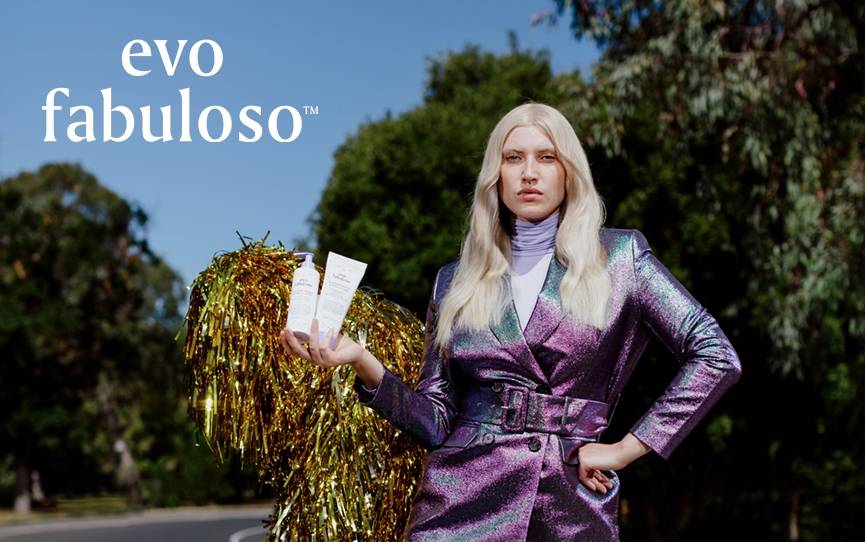 Evo Fabuloso is a one-step, at-home colour boosting treatment that instantly refreshes/tones, revives and adds shine to colour treated hair.

Available in 8 shades, Evo Fabuloso can be taken straight from shelf to shower for instantaneous results. Used once a week, for 3-minutes provides instantly colour boosted and conditioned hair.

Available in; Platinum, Light Beige, Caramel, Copper, Purple Red, Mahogany, Chestnut and Cool Brown. Evo Fabuloso is a quick and easy way to keep these 8 shades, and the shades in between intense.

New to Evo Fabuloso in 2020

Blondes rejoice! For any blonde suffering from dull, dry, brassy or generally dull hair, rejoice. Our crowd-favourite Evo Fabuloso Platinum Blonde Colour Boosting Treatment has met it's match… welcome, Evo Fabuloso Platinum Blonde Toning Shampoo. 
 The newest addition to the Evo Fabuloso offering gently cleanses while neutralising unwanted brassy, yellow tones to leave blonde hair toned, cleansed and revived. 
With a maxed-out pigment load, the shampoo tones quickly and evenly while the treatment provides an extra toning boost with a healthy dose of nourishment that blondes so desperately need. Used together, alone, or with your favourite Evo Shampoo, the duo offers blondes complete flexibility to achieve the tone you want.